Open House Invitation Only Event
Join us on Saturday July 20th for a BlueSky Jazz Open House Invitation Only Event. Cocktail attire is suggested. With your help, we can inspire, mentor and assist young men and women in pursuing careers in music. Funds raised at BlueSky Jazz events will provide the next level of music training and instruction for its students as well as scholarship opportunities. The training will be conducted locally at BlueSky Jazz facilities which include live onstage performances at BlueSky Jazz.
This is a Fundraiser for BlueSky Jazz. This is an invitation only event. If you would like to be considered for the event, please fill out the easy form. A donation of $25.00 or more is suggested for this event. Please click on the button below to donate.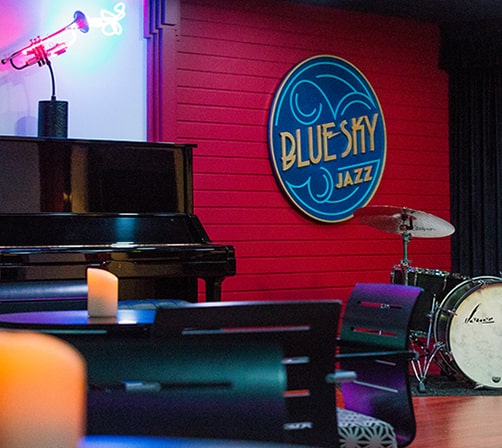 BlueSky Jazz
BlueSky Jazz hosts music events. Join us for an evening of fun and listening pleasure!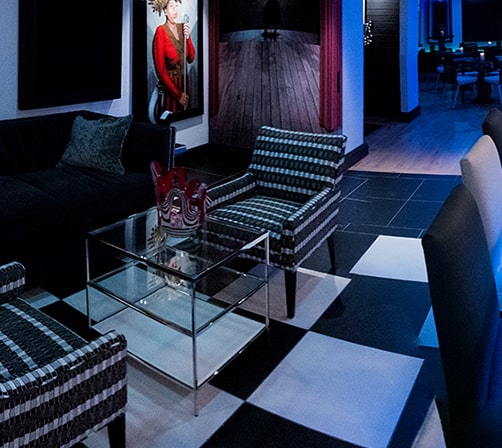 BlueSky Jazz
BlueSky Jazz offers a great environment to hold a party at equipped with a kitchen.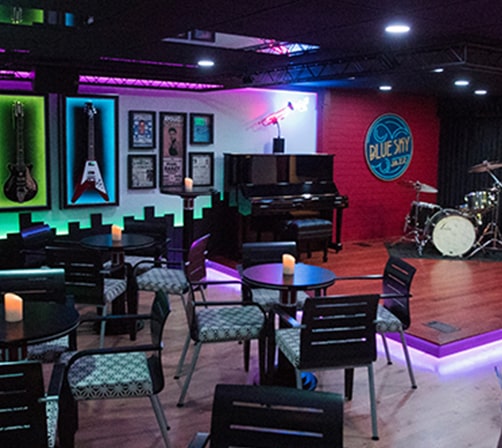 BlueSky Jazz
BlueSky Jazz has a stage for musical entertainment. Great way to get upfront seats to some great concerts.