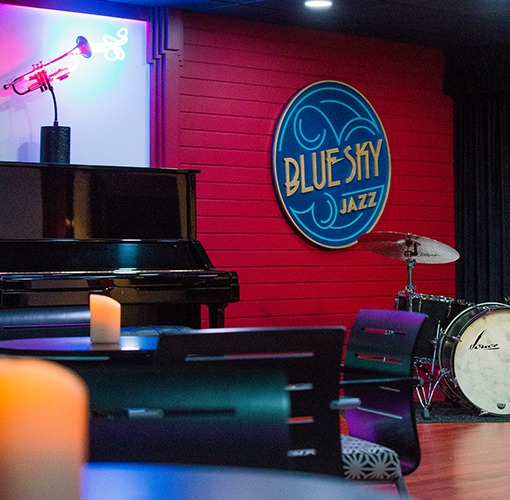 About Us
BlueSky Jazz is about using the universal language of music to communicate, heal and transform peoples lives. It is especially true for the very young and the very old that need encouragement and support to deal with life's challenges.
BlueSky Jazz - A Place Where Ideas Can Be Shared
BlueSky Jazz is a tribute to Ella Fitzgerald and the Jazz greats of the thirties and forties that created the sounds we know and love today. This 1930's Art Deco style club is a reflection of our image of a NYC club of that era. It is a place to unwind and forget about our crazy world for a few hours while sharing ideas. The sign by the entrance says it all, "Leave Your Worries On The Doorstep".